FCRHC is a force of healing and hope for individuals, families and communities affected by addiction opioid and substance use. FCRHC collaborates with an expansive network throughout health care.
Dr. Jean Latortue, M.D., MPH, Family Physician, Medical Director
Dr. Jean Latortue is a family medicine physician whose legacy began in 2007 serving communities in Northeast Texas. His patient and compassionate bedside manners have earned him many awards and accolades throughout the years. As Medical Director of the Franklin County Rural Health Clinic (FCRHC) and Franklin County Health Commissioner, he is making great strides in offering different services to the communities he services.
In 2019, he was awarded the Health Resources & Services Administration (HRSA) for Opioid Use Disorder for the prevention, treatment, and recovery of Opioid and Substance Use Disorders.
The Opioid Use Disorder initiative, called FCRHC Heal and Recovery Program, offers a multidisciplinary team consisting of a Physician, Licensed Professional Counselor, Nurse Practitioner, Licensed Vocational Nurse, Medical Aids and referrals to Psychiatrists and inpatient specialty services when needed.
"Patients come to us, and they are pleased, so they send their family members and friends too."
As medical director of Franklin County Rural Health Clinic, he is making great strides in offering different services to the community "I want Franklin County residents to have the best health care services possible that I can bring them."
So much responsibility might overwhelm some, but Dr. Latortue rises at 5 each morning with a can-do attitude. "Everyday is a blessing, as you rise up and looking forward in making a difference in people's lives, and I enjoy every minute of it." "Some people have to search for their mission, but I feel like a lucky man to be doing what I wish for- to be in the right place with the right people doing the right job."
Experience & Education:
Franklin County Rural Health Clinic CEO
Family Medicine Physician, FCFHC in Mount Vernon
Health Commissioner, Franklin County
Medical Director, Cypress Basin Hospice, Mount Pleasant
Chief Resident, Mid-Hudson Family Practice, Kingston, N.Y.
Doctor in Medicine, State University of Haiti, School of Medicine
Master of Public Health, University of Puerto Rico
Mid-Hudson Family Practice Residency Program, Kingston, N.Y.(2004-2007)
Awards & Associations: Diplomate, American Board of Family Medicine
American Academy of Family Physicians
Chief Resident Award, Mid-Hudson Family Practice residency program, 2007
Resident Teacher Award, Society of Teachers of Family Medicine, 2007
Martin Luther King Jr. Medical Award, 2012
Paul Harris Fellow Award, 2012
---
Paul Hoffman, Program Manager, Principal Investigator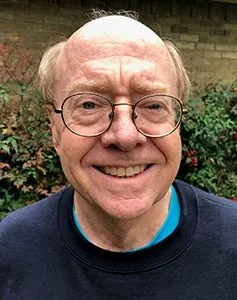 Develops evaluation measures and reporting requirements. Develop reporting and monitoring tools and instruments. Refine evaluation measures with input from staff members. Approve Evaluation Plan. Review Progress on meeting objectives and make appropriate adjustments. Identify staff and community members most appropriate to implement ongoing and new activities.
---
Beverly Austin, Project Director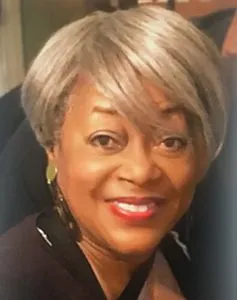 Recruit, develop and implement training curriculum for staff team, develop and implement new clinical workflows, coordinate with partner organizations for community outreach and referrals, develop reporting and evaluation components, develop processes for sustaining MAT, develop processes to disseminate information about MAT services, develop processes for engaging with target rural population, develop processes to coordinate with other SUD/OUD initiatives, Initiate MAT services, establish FCRHC as a NHSCs approved loan repayment site, recruit and retain NHSC physicians and licensed Professional Counselors, review progress on meeting objectives, revise and update activities as required.
Beverly is married with four children and three grandchildren. Loves learning, reading, traveling and the rural and wide open spaces of East Texas.
Contact Beverly at 903-305-2277
---
Elizabeth Lopez, Licensed Vocational Nurse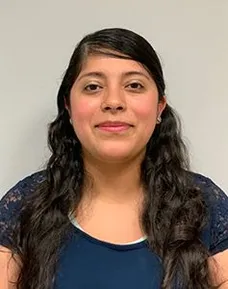 My name is Elizabeth Lopez, Clinic Manager and LVN of Franklin County Rural Health Clinic. I have been working with Dr. Jean Latortue for 8 years. I am here to help you in the recovery process thru our HAZMAT program and provide all the necessary resources for you to accomplish your goal. Through this recovery process, you will improve your well-being and reach your full potential.

---
Brenda Castro, Medical Assistant
My name is Brenda, I have been working for Franklin Country Rural Health Clinic since 2017. I manage the phone calls that you will receive as well as conducting the financial aid program. I provide any information that may be needed for you. I am a medical assistant under the license of Dr Jean Latortue and partake in the assessment and evaluation on your initial and follow up visits. My beliefs are to help the patient in need to succeed in their future goals throughout this Opioid Program that started in December 2019.