Below is a list of resources for immediate shelter. If you do not find help, please contact Beverly Austin at 903-537-8222 or 903-305-2277. We also have resources for transportation, food, and clothing.

Outreach Support Centers
Our extended outreach program groups meet conveniently on weeknights and afternoons, as follows: The following are Christ-centered recovery groups offering 12 Steps and other classes.

Celebrate Recovery
Naples Church of Christ
303 West Main Street
Naples, Texas 75568
Minister, Steve Curtis
Tuesdays at 6 PM 903-897-5917

Gravel Hill Baptist Church
3209 FM 1326
DeKalb, Texas 75559
903-278-6101
Category: Group Celebrate Recovery
Contact: Pastor Sam Yancy
Meeting Time: Sunday 5:00 PM
Emmanuel Baptist Church
831 Loop 179
Pittsburg, Texas 75686
903-452-2145
Category: Group Celebrate Recovery
Contact: Kyle & Mary Beth Young
Meeting Time: Friday 7:00 PM
New Covenant Life Fellowship
620 E. Hoskins St.,
New Boston, Texas 75570
903-293-6402
Category: Group Celebrate Recovery
Contact: Wendy Glass
Meeting Time: Monday 7:00 PM

Other Resources:
Life Skills
New Life Family Education
105 Broadnax
Daingerfield, Texas 75638
Linda White, Retired Registered Nurse
903-767-6167
Tuesday 5:30 pm to 6:00 pm
Dinner serviced – Free
Parenting Classes 6 pm to 7 pm
Life Skills and Addiction Recovery 6:45 pm to 8 pm
Peer Support Groups
Living Water Church & Mission
101 W. Well Doc Dobson
Naples, Texas 75568
903-733-3746
David Bond, Minister
Monday 6:30 PM – 7:30 PM; and 8 PM – 9 PM
Tuesday 6:30 PM – 7:30 PM
Wednesday CLOSED
Thursday 7 PM – 8 PM
Friday 5 PM – 10 PM
Saturday CLOSED
Sunday 9 AM – 3 PM
In-Patient Rehabilitation
Glenoaks Hospital
301 E. Division
Greenville, Texas 75402
903-454-6000
Azelway Substance Abuse Program
Big Sandy, Texas 75755
903-636-9800
Medicaid, Private Pay, Self-Pay
Residential Long-Term Rehab, Gay and Lesbian, Court Appointed

Cenikor Foundation
1827 West Gentry Parkway
Tyler, Texas 75702
903-630-7461 1-888-236-4567
ACCESS CENTER 9 AM – 6 PM

Housing and Shelter
Safe-T
ShelterListings.org
903-575-9999
Oxford House
Oxfordhouse.org
House of Disciples
210 Green Street
Longview, TX 75601
903-553-0952

Community Housing of Kilgore
903-984-2958

Salvation Army
903-215-8463
903-295-0904
903-295-7846
903-295-7526

New Hope - Paris, TX
903-783-0353

Highway 80 - Longview
903-234-2583

The FCRHC Heal and Recovery Program partners with the East Texas Council on Alcoholism and Drug Abuse (ETCADA) for Services.
Here are some additional resources in directing you or your loved ones toward a life in recovery.
AA Central Service, Tyler, Texas Online!
The Central Service Office in Tyler was established in April, 1983 as a state chartered nonprofit corporation to serve Alcoholics Anonymous
Crisis Text Line
Text from anywhere in the USA to text with a trained counselor. Text Home 741741
Al-Anon
Is your Life affected by someone's drinking?
Center for Substance Abuse Prevention
CSAP works with states and communities to develop comprehensive prevention systems that create healthy communities .
Community Anti-Drug Coalitions of America
Building Drug Free Communities
Hazelden Foundation
Hazelden — Addiction treatment, publishing, education, research, and recovery support
National Institute on Drug Abuse
NIDA's mission is to lead the Nation in bringing the power of science to bear on drug abuse and addiction.
Partnership for a Drug Free America
The Partnership for a Drug-Free America is a nonprofit organization uniting communications professionals, renowned scientists and parents.
Texas Health and Human Services
Web of Addictions
The Web of Addictions is dedicated to providing accurate information about alcohol and other drug addictions.
Recovery
Burgess Recovery Center "Where HOPE lives"
Do you or someone you know need help with an alcohol and/or drug problem? Maybe they aren't ready for treatment but feel they need support or direction? If so, our Recovery Coaches can help. Our Recovery Coaches focus on helping you reach your own goals at your own pace. Whether your goal is to go to treatment, to get back on your feet while in recovery, or to simply find someone who will listen, the Recovery Coaches are here for you.
ETCADA Contact: 903-753-7633 or come by 700 A Glencrest Lane, Longview, Texas 75601. There is NO CHARGE TO YOU for any of our recovery services.

Recovery Group Meetings
***IMPORTANT UPDATE: With the coronavirus (COVID-19) causing trouble right now, we are getting creative to meet the community's needs, while keeping everyone safe, by opting to do ALL support groups via teleconference! If you would like to participate, simply call 903-753-7633 and ask to speak to a recovery coach for details. ***

Click on the group names for links to fliers for the three newest groups going on in the Recovery Center, 700 Glencrest Lane in Longview, located in the Guthrie Creek Office Suites Complex near McCann Road.

Men's Group
"Men's Group" is for adult men who have issues pertaining to substance use and is held every Thursday from 6:00 pm -7:30 pm.
Women's Group
"Recovery Rocks Group" is for adult women who have issues pertaining to substance use and is held every Tuesday and Thursday at noon.

Winner's Circle
The "Let it Begin With Me Group" meets every Tuesday from 6:00 pm -7:30 pm.

East Texas Recovery Initiative – ROSC
East Texas ROSC consists of local treatment providers, half-way houses, support groups, people in recovery, family members, community leaders and churches that are dedicated in helping individuals and their families recover from alcohol and drug problems.
What is ROSC?
(Recovery Oriented Systems of Care) It is a coordinated network of community based services and supports that is person-centered and builds on the strengths and resilience of individuals, families and communities to achieve abstinence and improved health, wellness and quality of life for those with or at risk of alcohol and drug problems.

ROSC values are:
Person-centered
Self-directed
Strength-based
Family participation
Community participation
The FCRHC Heal and Recovery Treatment program includes counseling, which include different forms of behavioral therapy. These services are required along with medical, vocational, educational, and other assessment and treatment services." Our goal is to provide services that treat the "whole person."

Our Consortiums and Partnerships
OUR CONSORTIUMS

Titus Regional Medical Center https://www.titusregional.com/ - Provides outpatient services

Glenoaks Hospital V=https://glenoakshospital.com/ - Provides inpatient specialty services
OUR PARTNERSHIPS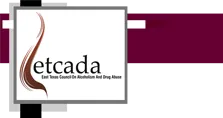 East Texas Council on Alcoholism and Drug Abuse https://www.etcada.com/resources/ - Sponsors and weekly classes for adults and programs for youth

Next Steps Coalition Against Substance Abuse https://nextstepcs.org/substance-abuse-prevention/ - Youth prevention programs for Morris County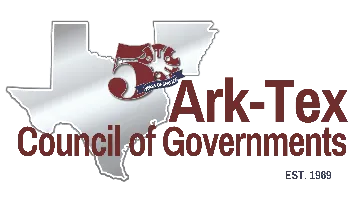 Ark-Tex Council of Governments https://atcog.org/ - Transportation

Lakes Regional Community Center https://lakesregional.org/
- Mental Health services, counseling, and treatment.
---
DEFINITIONS GLOSSARY
Denial - The thought process in which a person does not believe he or she has a problem, despite strong evidence to the contrary. It is a way of protecting oneself from painful thoughts or feelings.
Detoxification (or "detox") - A process that helps the body rid itself of substances while the symptoms of withdrawal are treated. It is often a first step in a substance abuse treatment program.

Follow-up care - Also called continuing care. Treatment that is prescribed after completion of inpatient or outpatient treatment. It can be participation in individual or group counseling, regular contact with a counselor, or other activities designed to help people stay in recovery.

Halfway house/sober house - A place to live for people recovering from substance use disorders. Usually several people in recovery live together with limited or no supervision by a counselor.

Inpatient treatment - Treatment in a setting that is connected to a hospital or a hospital-type setting where a person stays for a few days or weeks.

Outpatient treatment - Treatment provided at a facility. The services vary but do not include overnight accommodation. Sometimes it is prescribed after inpatient treatment.

Relapse - A recurrence of symptoms of a disease after a period of improvement; that is, a person in recovery drinks or uses drugs again after a period of abstinence.

Relapse prevention - Any strategy or activity that helps keep a person in recovery from drinking alcohol or using drugs again. It may include developing new coping responses; changing beliefs and expectations; and changing personal habits, lifestyles, and schedules.
Residential treatment - Treatment in a setting in which both staff and peers can help with treatment. It provides more structure and more intensive services than outpatient treatment. Participants live in the treatment facility. Residential treatment is long term, typically lasting from 1 month to more than 1 year.

Self-help/12-Step groups - Support groups consisting of people in recovery that offer a safe place where recovering people share their experiences, strengths, and hopes. AA's 12 Steps help the members recover from addiction, addictive behavior, and emotional suffering. These groups are free and are not supported by any particular treatment program.

Supportive living - Also called transitional apartments. A setting in which the skills and attitudes needed for independent living can be learned, practiced, and supported. It provides a bridge between supervised care and independent living.

Therapeutic community - Long-term residential treatment that focuses on behavioral change and personal responsibility in all areas of a person's life, not just substance use.
Treatment plan - A plan that provides a blueprint for treatment. It describes the problems being addressed, the treatment's goals, and the specific steps that both the treatment professionals and the person in treatment will take. Treatment team - A team of professionals (e.g., clinical supervisor, counselor, therapist, and physician) responsible for treating a person and helping his or her family.
Trigger - Any event, place, thing, smell, idea, emotion, or person that sets off a craving to drink alcohol or use drugs.

Federal Government Resources Substance Abuse and Mental Health Services Administration's (SAMHSA's)
Behavioral Health Treatment Services Locator http://findtreatment.samhsa.gov
SAMHSA http://store.samhsa.gov

Contact: Beverly Austin 903-537-8222 or 903-305-2277 Cell